The Antonia Maria Foundation (AMF) is one of the few women only, long-term structured, sober living houses in the New Jersey Area. We are a licensed class F cooperative sober living residence as well as NJAAR certified. We assist women as they move from dependent and often abusive or substance dependent relationships to strong spiritual women of recovery. We are currently in the process of opening our second home, Leo's House in 2021 which will house more women right next door to Gracie's House.
We believe in the use of ancient spiritual healing techniques in tandem with the 12 Steps to help create a space for our women to rid themselves of past traumas, practice self-love, and grow into empowered women. We understand that every woman's journey is different, therefore the recovery process should be exactly that – unique and personalized.
Yoga and Meditation
Breathing, meditation, and yoga are valuable practices proven to help us connect our mind, body, and spirit. We leverage these tools to help our women embrace mindful living and the "power of now". Women who live in our home are able to visit Honor Yoga Studio free of charge. We also have meditation and yoga in house weekly.
Wellness Workshop
We have outside practitioners come in and share with our residents tools and techniques to help aide them on their journey to create solid, committed and life-changing recovery programs. Some of the workshops include but are not limited to, Art Therapy, A Course in Miracles, Ayurveda Mediation, EFT, Life Coaching, Shamanism, Systemic Family Constellations, Ancestral Karma Clearing, Native American Medicine and more!!!! We are always building upon in this area and looking for new creative ways to enhance our residents spiritual growth and development.
Reiki
Reiki is a powerful tool that teaches how to honor pain instead of avoiding it. It allows our women to use their own touch to invoke their natural ability to heal and restore the mind, body and spirit. Women that reside in our home receive private reiki sessions weekly.
Personalized Support
We help aide women in day to day activities by providing personalized and unique support. We meet each resident where they are at individually and help them build upon their strengths so they can become victors of their recovery. We empower women to turn their pain into purpose.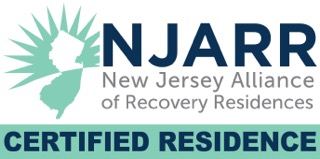 ABOUT US
ANTONIA MARIA MONTALVO – FOUNDER
Antonia Montalvo is the driving force behind the Antonia Maria Foundation and Executive Director of Gracie's House. She is a certified social worker, sociologist, shaman, Reiki master and a follower of Jesus Christ. On July 8, 2015, Antonia made a choice to get sober in order to live a life of pure, honest, spiritual recovery. She started her nonprofit foundation 6 months into her sobriety, building her women's home shortly thereafter. Antonia was a "one man show" in the beginning, but she never stopped asking questions, getting past her fears and limitations that kept her stuck in active addiction for so many years. She took this time to grow, honor and embrace her wounds.
She overcame substance abuse, mental health and weight issues, severe chronic physical ailments and physical, mental and sexual abuse. In addition, she has had several near death experiences. What brought Antonia out of the darkness was spirituality. She practices many different types of spiritual techniques and is always open to trying new ones. She views her vision as a pathway into healing her inner child and beginning the recovery process to her true nature which is a strong, bold, brave, independent, spiritual woman of recovery. Antonia's mission is to help at-risk women become more spiritually consistent and eliminate the "one size fits all" culture in recovery.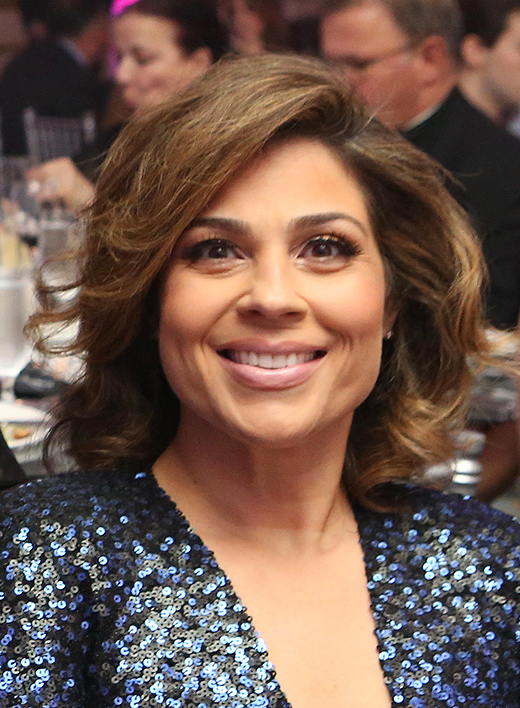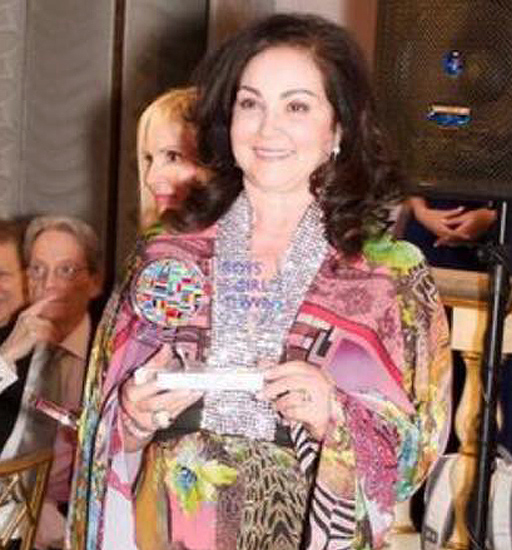 Bernadette Milito – President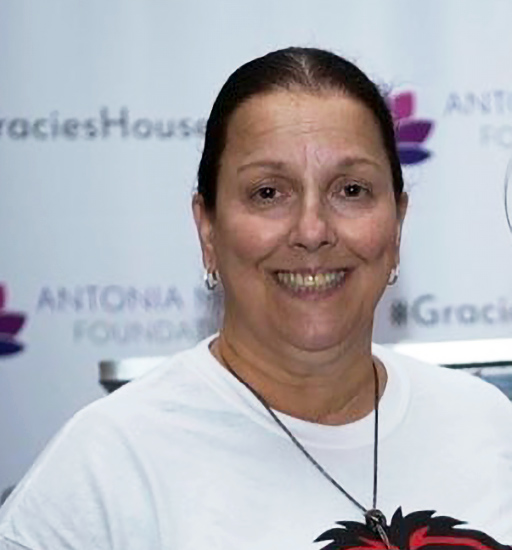 Libera Milito – Vice President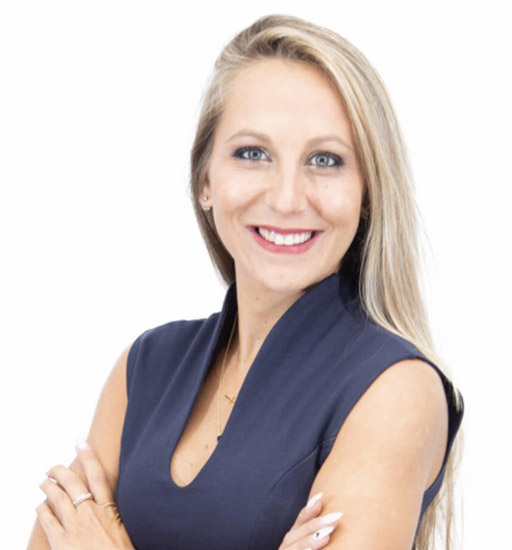 Jacqueline Szablowski  – Board Member
Jacqueline Szablowski is a woman who battled with alcohol and drug addiction, depression, and an anxiety disorder of all of her formative years leaving her spiritually bankrupt. In November 2015 she entered recovery and has maintained abstinence based recovery since. In 2017 Jacqueline became involved with a nonprofit organization and recovery advocacy. She believes in equity, person-centered systems of care, access to a full continuum of treatment, and a wraparound of
recovery support services. She is also a Senior Treatment Representative with Delphi Behavioral Health Group. Jacqueline believes her recovery is a spiritually charged journey and an ever evolving process. Integrating many modalities such as yoga, prayer and meditation, EFT and constant exploratory inner work. Her greatest achievement today is being a present mother to her daughter. Jacqueline's passion is driven by her own experience and she is determined to inspire and motivate people to achieve their highest authentic self.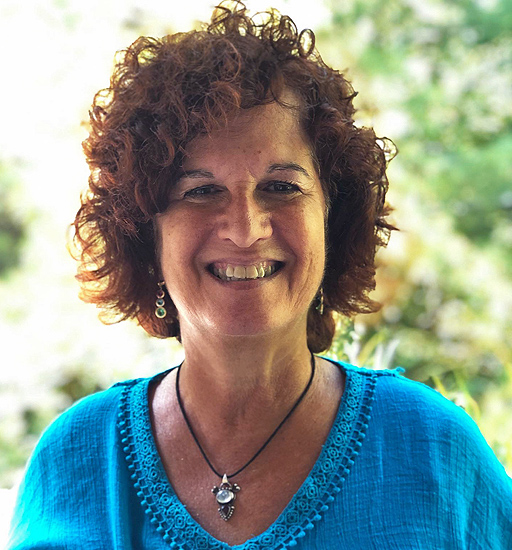 Renee' Vala – Board Secretary/Treasure and EFT Tapping Coach
Renee always had a sensitive and spiritual nature, spending most of her career working with individuals with developmental disabilities, brain injury and autism. But that took a giant leap forward in 2004 when she got divorced and needed to create a new normal for herself. In that search she found yoga and meditation.
In 2014, after another major life change dragged her from her comfort zone, she found, or rather tapping/EFT (Emotional Freedom Technique) found her. With this new found tool, she began the practice of examining her emotions, working to get to the root cause and releasing that which no longer serves her.
In the 15 years since her first giant leap, she has continued to read and explore this life path and how God is a guiding force throughout it all. She is excited to bring this knowledge and offer this healing therapy to the strong women residing at the AMF Recovery Houses.
Among many other blessings she is a mother to two beautiful sons and Nonna to two beautiful granddaughters. When she is not learning, teaching and growing, Renee can be found at the beach looking for shells in the sand. As she says, "When a shell is broken, its resplendence is revealed in the magnificent colors and beauty inside. Just like each of us."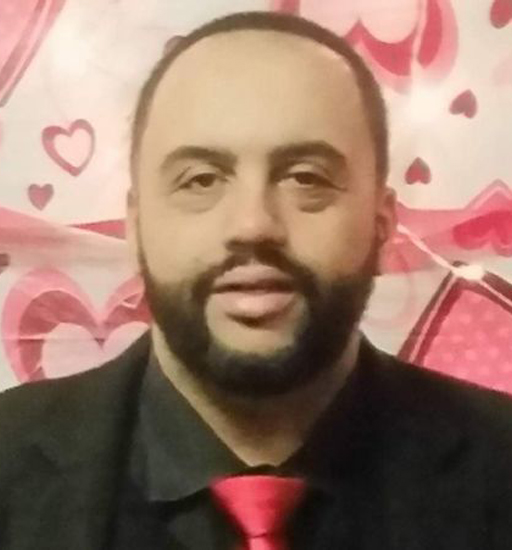 James Johansen
Board Member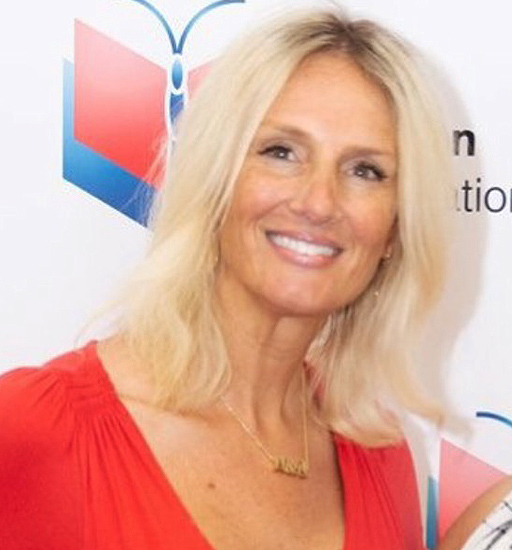 Laura Imbriale
Board Member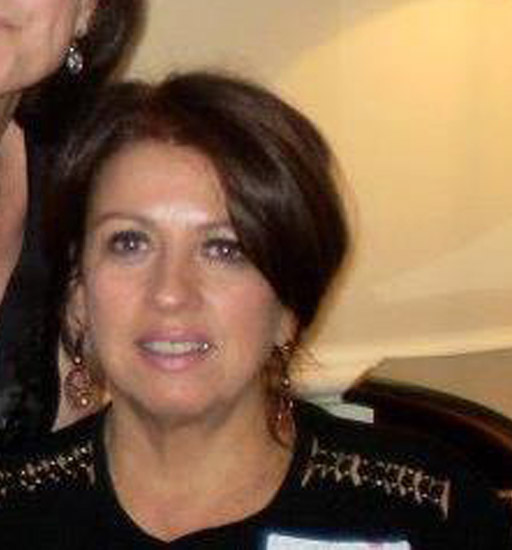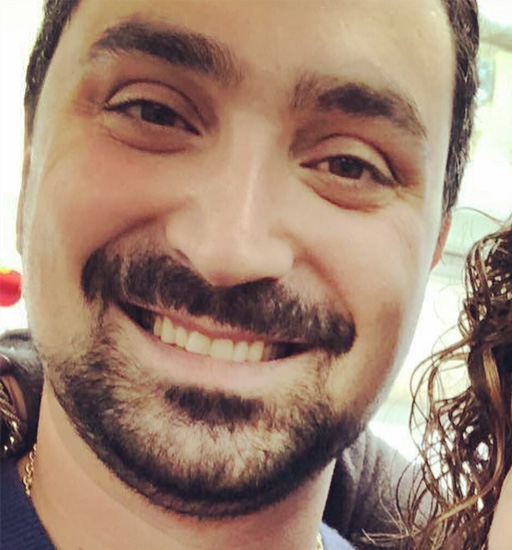 Michael Bilardo
Board Member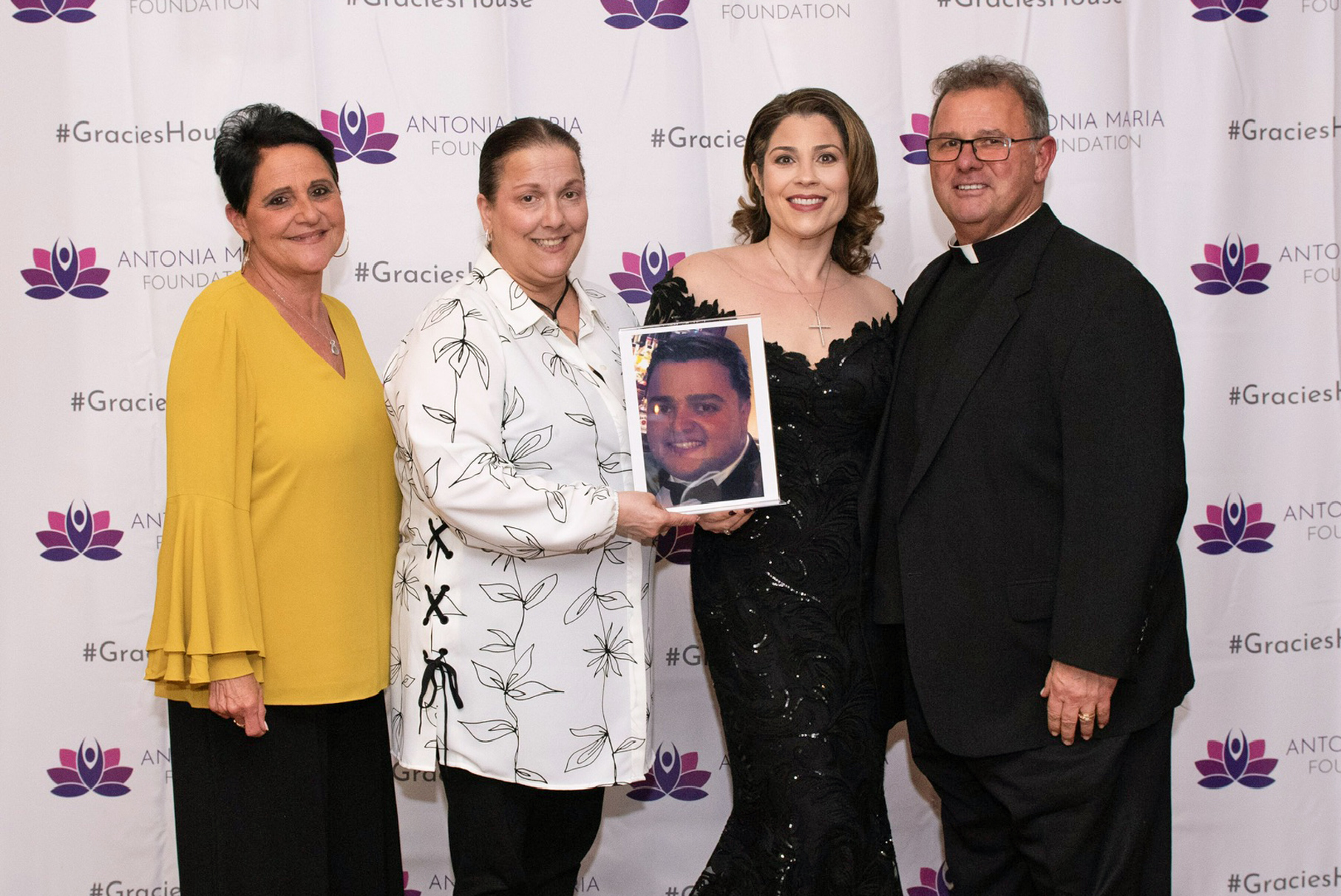 In honor of Leo Milito
11/20/92 – 3/13/18
Community
There are plenty of meetings for our women to attend within walking distance from our location and many helpful resources for them to find jobs or get involved in the community.
Convenience
The bus stop and taxi services are conveniently located in front of our recovery home and the train station is a 5 minute drive. The New Jersey Transit Rail Operations (NJT) originates trains to Penn Station in Midtown Manhattan during peak hours from the Jersey Avenue station in New Brunswick. NJ Transit provides local bus service on the 811 and 814 routes.
How does the Antonia Maria Foundation help?
Spiritual Healing
The core basis of healing within the Antonia Maria Foundation is through spiritual and intuitive healing. Through EFT (Emotional Freedom Techniques), Yoga, Meditation, Reiki, and Mindfulness – we help our clients rid themselves of past traumas and open their hearts to self-acceptance. We believe in the use of ancient healing techniques, such as shamanic journeying, to help create a space for our clients to grow. We understand that every woman's journey is different and unique, therefore the recovery process should be exactly that, unique and personalized.
Nightly Recovery-Oriented Meetings
Women are encouraged to attend outside 12-Step Meetings, while in-house AMF nurtures a culture of daily open discussions for it residents. We also hold weekly house meetings where residents expunge uncomfortable feelings and moments of struggle by looking inward, alongside a safe, supportive and nurturing community.
Ensuring Personal Accountability
Accountability can be a powerful tool in motivating residents to make permanent changes to their lives, especially in relation to sober recovery.
Program accountability

: While members are in the house, a schedule will be used to ensure proper time management and that members and staff are abreast with the recovery process. 

After-Care accountability: The Antonia 

Maria Foundation provides a reliable plan for discharging residents to help them in their long-term recovery process. This includes online weekly check-ins and sobriety meetings where members are accountable to an online community that meets and shares stories of progress in a computer-based forum. After leaving the house, members are also invited to join in-house meetings and events, whenever they need.
Assistance With Job Searches
Staff members encourage and assist residents as they seek employment providing them with referrals to a vast network of community resources including but not limited to America In Recovery and the National Hire Network.
Court Liaison Services
A court liaison program is very necessary for our residents that have had legal issues. With the Court Liaison Program, residents will be able to communicate with the appropriate legal parties when necessary. Under the guidance of the supervising attorney for the foundation, communication between patients and their legal representatives is duly facilitated.
VOLUNTEERS NEEDED
We need volunteers to help us with various tasks and the daily operations of our house. If you are compelled to be involved in our cause, or if you are looking for a way to give back to the community, please contact us!
EMPLOYMENT
There are currently no positons opened. Please check back soon!
INTERESTED IN JOINING OUR TEAM?
This error message is only visible to WordPress admins
Error: Access Token for antoniamariafoundation is not valid or has expired. Feed will not update.
There's an issue with the Instagram Access Token that you are using. Please obtain a new Access Token on the plugin's Settings page.